Bio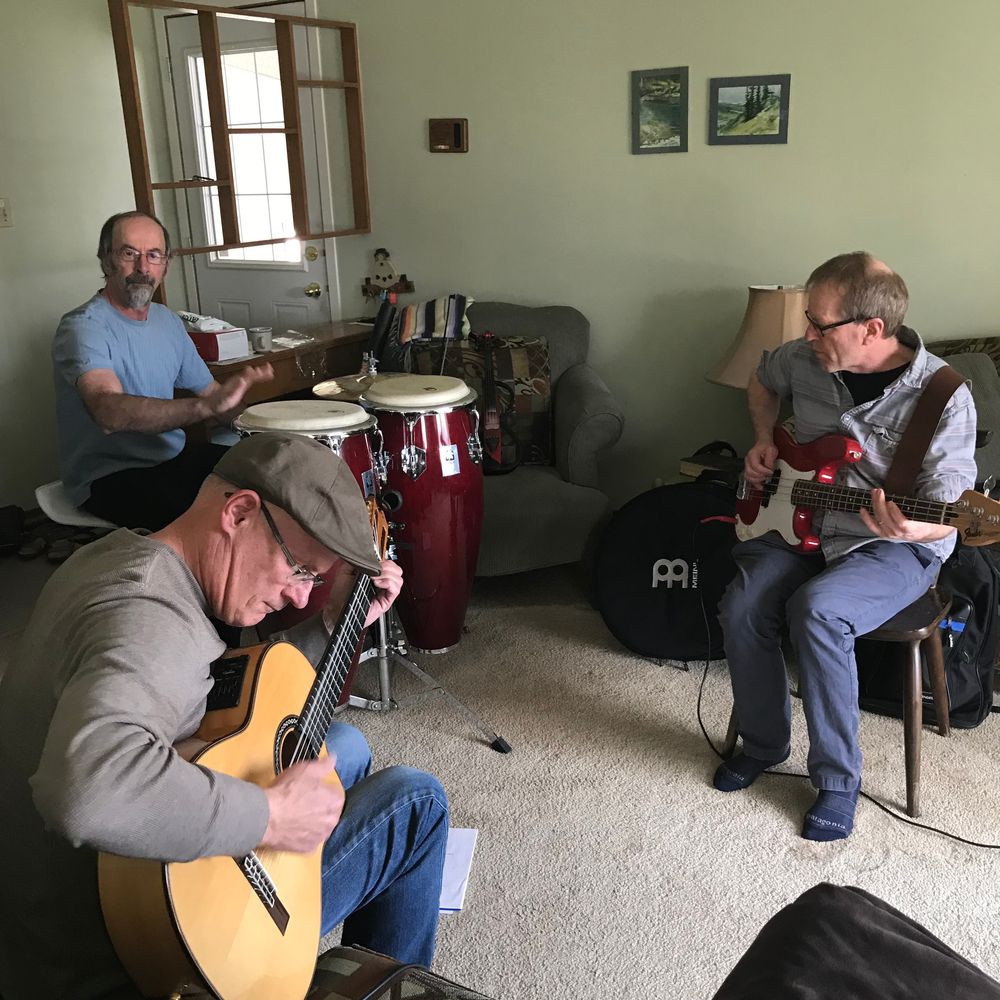 Nuf Said
Eclectic is the broad term description of this band.  A little Celtic, a little Bluegrass, some Spanish, some Jazz, then toss in some Pop, an occasional Classical piece and of course, some rock and roll, and you have Nuf Said. We play "unique arrangements of songs in styles that ignore titled genres"                    
Simon Larouche  (percussion, fiddle) Jim Schramm (bass) Alvin Moore (guitars extraordinaire) Charlene Schramm (vocals) have played at fundraisers, coffeehouses, kitchen parties, corporate events, pubs and festivals in central Alberta.  A gathering can start with stories about music, family, friends and travels.  Inevitably, however, it always ends the same. Nuf Said – let's play some music.  
Notable gigs include: Water Valley Celtic Festival; Rosebud 15 minutes of Fame; Oldstice, Olds; Sweet Haven Barn Huxley and Tracks Pub Olds.  Bookings can be arranged with Alvin Moore 403-586-1573 or Jim Schramm 403-994-0163.